Burke Trails is a county wide initiative to coordinate volunteer workdays to build and maintain natural surface trails. Leveraging the efforts of all non-profit trail groups on needed trail work will allow partners to combine resources. This in turn will increase volunteer numbers, knowledge, skills, leadership, and advocacy.
Volunteers attending a workday: Bring a daypack with water and snacks. Closed toe shoes. No experience required. Bring trail tools if you have them, but there will be extras on site.
Community Workday Schedule
Saturday, December 2, 2023, 9:00am – Noon (Optional Group Ride at 1pm)
LAKE JAMES STATE PARK WIMBA TRAILS – 7321 NC-126, Nebo, NC 28761
Sponsor: Northwest NC MTB Alliance – Scott Duncan – facebook event
Saturday, January 13, 2024, 9:00am – 1:00 pm (capped at 30 participants)
WOLF PIT TRAIL – Wolf Pit Rd, Nebo, NC 28761
If you plan to participate in the workday, PLEASE RSVP to Doug Veazey **RSVP NEEDED for tools, crew assignment, and contact if cancellation due to weather (will come by 8pm night before)
Sponsor: Friends of Mountains to Sea Trail area crew – Wild South and Doug Veasey
---
Partner Support
Each non-profit partner has agreed to promote all workdays via their social media and email lists. The posts and emails will mention that the workday is a community effort with partners and volunteers from [list of all trail organizations]. Each event will have a Sponsor that organizes and holds the event. That Sponsor will be responsible for an email with all the workday details and social media event post. At a minimum, we would like to schedule one weekend community workday per quarter. If additional ones develop, then that's great.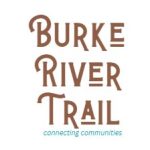 Site created and maintained by Beth Heile.